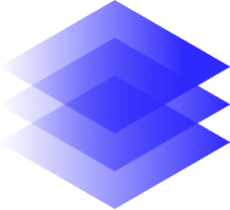 The MATTR Platform can be used to extend, augment or even drive your application.
We've built all of the things you need to get started – whilst ensuring the architecture and capabilities exposed via our platform will scale with your needs. Whether you are a developer, small business owner, or a major corporate or government department – our solution allows you to establish a secure tenant with the functionality you need to confidently start building digital trust into your applications.
An integrated set of capabilities on a platform built for scale
The MATTR Platform combines our Core capabilities with Extensions and Drivers, offering developers convenience without compromising flexibility or choice.
Platform Core
A set of APIs consisting of logical feature sets organised in a simple and consistent manner, with operational tools and documentation.
Platform Extensions
Higher level capabilities that plug in to our Platform, providing convenient and easy-to-access application logic. Capabilities we are planning include White Label Mobile Wallet & SDKs.
OIDC Bridge
Provides a familiar identity system for developers integrating digital trust capabilities into existing applications and services
Learn more
White Label Mobile Wallet & SDKs
ROADMAP
Platform Drivers
Pre-configured integrations to the Platform Core that allow our capabilities to be extensible over time, preventing vendor lock-in and enabling user choice.
DID Method Support
Choice and transparency about the key trade offs and privacy guarantees around DIDs
Key Management Support
Pluggable crypto suites to support a variety of cryptographic applications and use cases
Secure Storage Support
Consistent integrity protections and encryption guarantees around data, wherever it's stored
Practical tools and community resources for developers
Alongside the platform products, MATTR also provides developer and community tools, including an Android and iOS wallet, toolkits, and a range of open source projects.
Developer Tools
Developer tools provide interfaces to assist developers in utilising the MATTR Platform. They natively work with our Platform Core as well as our Platform Extensions.
MATTR Mobile Wallet App
Handles storage and management of credentials and puts the user in charge of who and what gets access to their data
MATTR Command Line Interface
ROADMAP
Sample Applications
A collection of developer apps and API tooling that you can use to interface with the MATTR Platform
Learn more
Community and open source
A set of open standards, open source contributions and community projects from the MATTR team that inform our product development.
Get started with MATTR
The MATTR Platform is designed to support the big and the small. We have a developer sandbox for anyone who wants to try out the Platform. If your organisation is trying to establish a proof of concept beyond this, please connect with our team to learn more.
Sandbox
Free access to the MATTR Platform to explore your ideas and build your own proof of concepts on test networks. This sandbox provides you with all the tools you need to get started exploring how these powerful capabilities can be deployed in the context of your project – all you need to provide us with is your contact details.
200 Credentials Issued or Verified
Unique subdomain
Non-production DIDs
MATTR branded Mobile Wallet App
Get free access now
Supported trial and production
We work with organisations globally to bring digital identity and verifiable data solutions to life. Whether you want scaled access to the MATTR Platform or help to get started, please contact us to discuss your needs.
MATTR CoLab fosters innovation through collaboration. We provide access to software to test new ideas, run proof of concepts and validate the business and technical operating models before working with you to scale deployments.
Contact us